Soccer transfers & rumours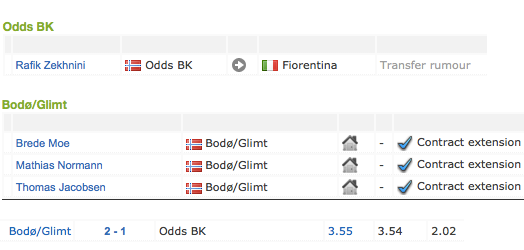 AnnaBet.com offers official lineups and expected lineups, injuries, suspensions and we now add transfer news & rumours to about 20 leagues. You will also see contract extensions and player loans and rumours. The latest news are at their own page under Soccerstats menu that says Transfer News.

From our league pages you will see Transfer News on their own tab.

This data is also integrated to our superb head-to-head statistics so you will see all the transfer news for both teams when comparing them.

New players and contract extensions can boost team's performance and on the other hand if player is rumoured to be moving to a new team he might not give the best effort if already planning of moving to the new team.



Read more

From actuary to sports betting

Profitable bettors come from all walks of life. Yet, if you are in the actuarial profession, you are well ahead of the curve. Here's what Dominic Cortis, an associate actuary and current researcher in the betting markets, has to say about how actuaries can make a profit as punters.



Read more

Renewed sports main pages! Tip: click odds to open odds comparison
When you open our recently renewed soccer statistics main page (or any other sports), you have probably noticed that by clicking a team name opens head-to-head statistics and clicking league or tournament name opens our league statistics. You probably haven't noticed that by clicking any of the odds takes you directly to odds comparison.



Read more